A Professional, Knowledgeable and Efficient Gardening Service
If you made your garden too big and too wonderful for you to manage by yourself...
Have no fear, Garden My Home is here!
We enjoy working with you to create your dreams and fight off any unwanted plants which have shown up in your garden. We believe in water conservation and gardening by growing the Right plants, in the Right place, in the Right soil.
Flexible Scheduled Service
Weekly
Bi-weekly
Monthly
Contact us so that we can meet you and you can show us your garden. You can have a gardener work along side you when you are home, or we can keep things organized and spruced if you are not at home.
-Shrub Trimming and Pruning
-Garden Bed Edging
-Container Planting
-Mulching/Composting
-Weeding/Dead-heading
-Watering
-Annual/Perennial Planting
-Transplanting
-Plant Dividing
-Plant Bed Preparation
-Fertilizing
-Cleanups
-Tilling
-Compost Management
-Design Assistance
Gardening clients also receive 20% off from the Garden My Home Store, as well as optional free shipping!

---
The Process
Get Together
When we see your home, we can give you an estimate on how much time we think it may take to keep up on things. With your guidance about how you like things looking and your own experience with your gardens, we can work together to make a personal schedule for you. There is a Consultation Fee of $75.00 which will be waived if you sign up on our schedule.
Personal Schedule
If you decide that we fit your goals, we will let you know which day and at what time we will start coming to help. It will be a routine schedule, and you can count on the help being prompt.
Communication
Communication is key for us to make sure all of your needs are being met. You can talk to us at anytime while work is being performed or email at anytime with any questions or comments you may have. We will also supply you with a notebook which you can use to leave us messages or take notes. You can even write notes and leave the notebook in the bag outside for us to review before work is begun.
Enjoy
Let us help you with your garden maintenance, so you can enjoy the fun stuff.
---
*Generalized Costing of Gardening Services*
Every garden and gardener is unique. Below is a VERY general idea on what the service may cost. Schedule a time for an estimate to get your personal pricing.
A Weekly gardening schedule would work well for:
-High maintenance gardens
-Many little projects and dividing
-Fertilizing and deadheading
-Lots of pruning
-Managing many weeds
-Large scale annual planting
-Heavy watering
-Large garden square footage
A Bi-Weekly (most popular) gardening schedule would work well for:
-Basic maintenance
-Good weed control
-Some planting
-Some Fertilizing
-Some annual planting
-Some watering
-Medium sized garden square footage (A basic suburban home)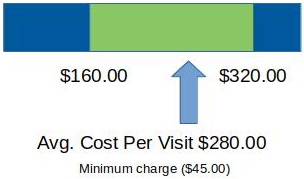 A Monthly gardening schedule would work well for:
-Small projects
-Targeted garden maintenance
-Some weeding
-Great for very small gardens like townhouses or condos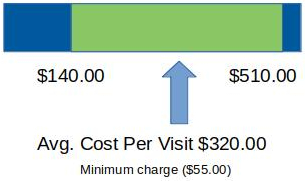 Aurora, Batavia, Bloomingdale, Campton Hills, Carol Stream, Elgin, Geneva, Glen Ellyn, Glendale Heights, Hanover Park, Lisle, Naperville, North Aurora, Schaumburg, St. Charles, Warrenville, Wayne, Wheaton, Winfield, West Chicago
---
Having scheduled maintenance will give you peace of mind, and award you the opportunity to see constant
progress in your gardens.