Community Support
A Helping Hand
Help and hope can come from friends, family, acquaintances and even from nature.
Garden My Home can help in difficult times, with our Lawn Care and Gardening Services.
If you know someone who is experiencing a hardship, and you feel that we can help them in their life, contact us and tell us about it. We are a small growing business, and we want to provide a courtesy to the community by volunteering our time to help those in need. Tell them about us, and if they are up to it, have them contact us to see what we can do.
Struggling is part of natural human development, and it is a challenging path. It tests us, makes us hurt, and forces us to experience unwanted emotions. These times show up in our lives when we least want or expect them, and they have the ability to turn things upside down. As we try to set priorities to help us through, sometimes we miss everyday tasks. This is where we come in.

Please ask for me directly if there is anything else we can do to make any struggling journey's easier.
Sincerely,
Joffrey Benter
Gardener
Garden to Table
Through our scheduled gardening service and our lawn cutting service (weekly, bi-weekly), you will be able to donate excess fruits and vegetables you have grown to the local food bank and local food pantries.
Trying a new garden
Trialing a new plant
Testing a new recipe
These are the benefits you get to enjoy with our Garden to Table program.
As long as the produce is grown in an environmentally conscience and family friendly way, you no longer have to worry about growing too much in your gardens. We will supply you with crates which you can fill up and leave out during your regularly scheduled service. We will discuss with you where to put the crate, and our staff will collect it and leave an empty one for next time. We will then donate all of your locally grown produce for you.
Please let us know if you are interested in joining the Garden to Table program, and tell us about the great fruits and vegetables you wish to grow.
In 2019 we collected 37 pounds of produce which were donated to local food pantries.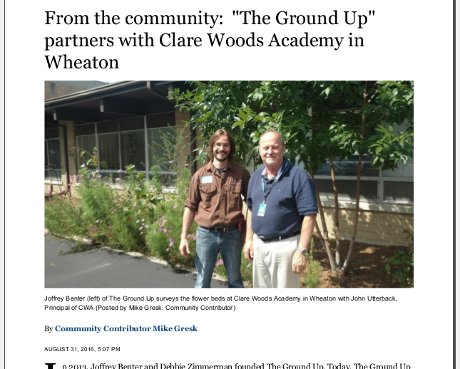 Providing a weekly free service to Clare Woods to free up the schools time and keep Wheaton looking great! Click on the image to read more:

Joffrey at Lurie Garden (2019) helping as a bus captain for the Perennial Plant Association.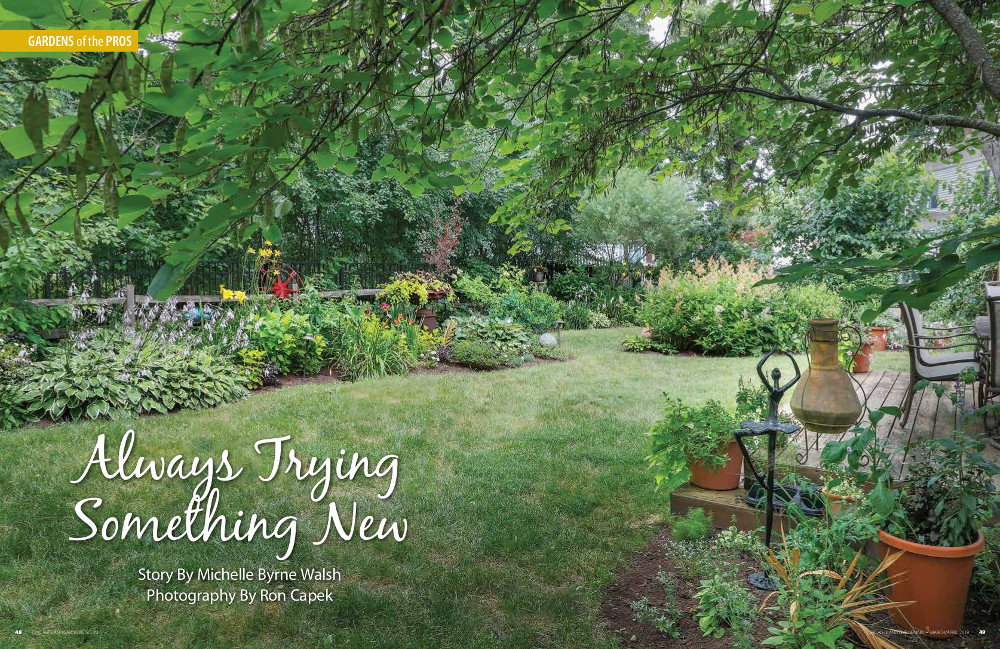 A fellow gardening client of Garden My Home had his garden published in a magazine! Click HERE to read more.
Aurora, Batavia, Bloomingdale, Campton Hills, Carol Stream, Elgin, Geneva, Glen Ellyn, Glendale Heights, Hanover Park, Lisle, Naperville, North Aurora, Schaumburg, St. Charles, Warrenville, Wayne, Wheaton, Winfield, West Chicago